You snooze, you lose…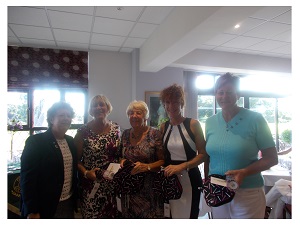 That seemed to be the message from the Ladies section regarding their annual Open Day last Thursday. It has a reputation for being one of the best and they have filled the 120 Ladies places by the end of March the last 4 years in a row. 23 Clubs were represented from 5 different Counties over the South East and with the legendary homemade cakes, savouries and Pimms they seem to have a winning formula.

This year's winners were from The Burstead with 114 points in the best 3 from 4 team format. Ladies Club Captain, Alison Battle thanked all the Ladies and gents who helped on the day "and it couldn`t of happened without you. Special thanks though was given to Joyce McFarlane for pulling it altogether with her brilliant admin skills." So Ladies if you want to avoid disappointment next year make sure you sign up in February!

NIKE AND OAKLEY SALE!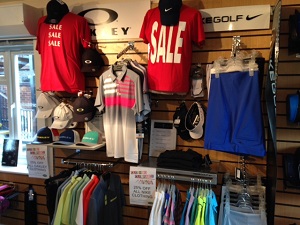 Look! All men's summer Nike and Oakley clothing is discounted for Super September. Much has already gone this weekend but there is still time to get some quality clothing to go in your wardrobe alongside the Ashworth goods you may have purchased already!

Coming soon, Sunderland and Pro Quip winter collections keep a look out for it.